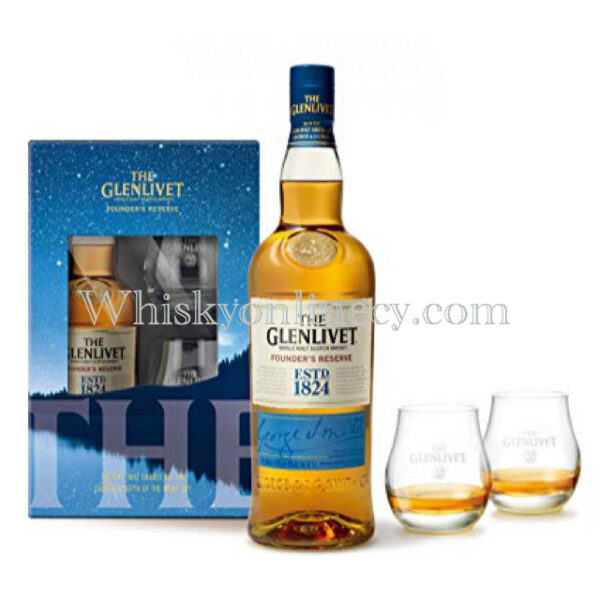 Glenlivet Founder's Reserve 2 Glasses Gift Pack
The Glenlivet Founder's Reserve Glass Pack combines a bottle of the beloved distillery's famous single malt whisky and two specially crafted glasses. The ultimate present for any whisky connoisseur, who will surely unwrap the gift with glee before pouring himself a fruity Glenlivet.
In stock
Compare
Description
Description
NOSE: Citrus fruit, sweet orange
PALATE: Zesty orange, pear, toffee apples
FINISH: Long, creamy, smooth
Reviews (0)
Only logged in customers who have purchased this product may leave a review.