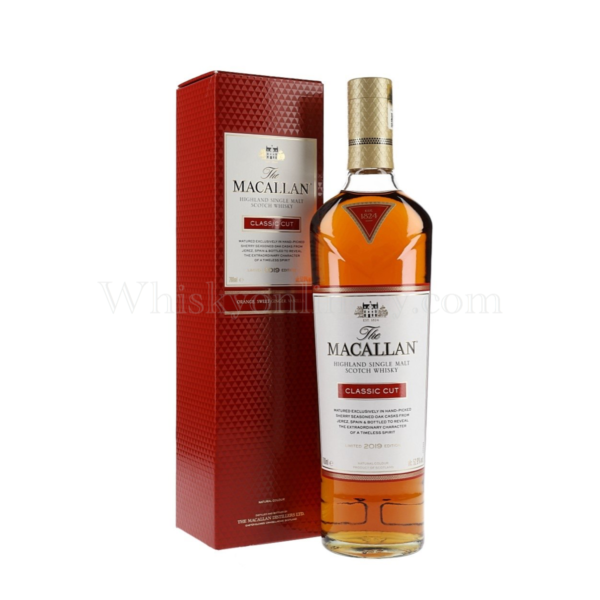 Macallan Classic Cut 2019 Release (70cl, 52.9%)
The third edition in the limited annual series, The Macallan Classic Cut – 2019 Edition has an ideal ABV of 52.9% to bring forth the full character of the single malt. This has been chosen by the Whisky Maker Polly Logan as the optimum strength to reveal a dominant sweetness and the well balanced flavours of this whisky. To truly appreciate the complex flavour dimensions, pour and allow it to breathe for 10-15 minutes for an intensified experience. After this time, heightened flavours of orange, sweet ginger and vanilla come to the forefront, combined with a satisfyingly long finish. Classic Cut 2019 is a truly indulgent single malt whisky.
In stock
Compare
Description
Description
Tasting Note
This sherry-matured whisky has aromas of orange zest, ginger, sultana and hazelnut, accompanied by flavours of gentle oak spice, orange zest and sweet ginger.