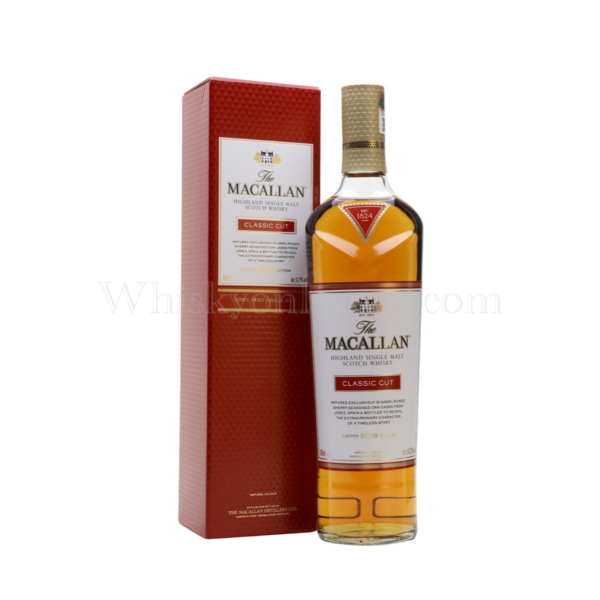 Macallan Classic Cut 2018 Release (70cl, 51.2%)
An exciting annual release from The Macallan, the Classic Cut 2018 Release was matured exclusively in hand-picked oloroso sherry oak casks from Jerez, Spain, before being bottled at 51.2%
In stock
Compare
Description
Description
Tasting Note
Nose: Less of a caramel monster than last year's release. I'm getting that sweet honey-soaked raisin bread note I get from a lot of Macallans, along with red apples and butter tarts. Underneath is caramel, cooked red fruit and a touch of leather, as well as a prick of ethanol.I added a drop of water, which really opened the nose up, intensifying the caramel and bringing out holiday spices and candied orange peel.
Palate: Medium texture. The arrival is surprisingly gentle, with mild caramel and honey. The development intensifies rapidly into prickly oak, leather, nutmeg, butter tarts, and off-dry sherry.The water brought out more red fruit added some banana to the arrival and ginger to the finish. There's still some heat, but I added literally a drop so I wasn't expecting much change there.
Finish: Medium weight and somewhat clingy. Raisin, apple, and honey, with more nutmeg. Some vanilla now, and a touch of anise. As it developed, some nutty wood oils emerged, as well as milk chocolate and more dried fruit.
Notes: Not magical, but pretty good. It seems sort of young, and doesn't have quite as much depth to the sherry as I'd want. The finish is nice. I feel like I liked last year's more.