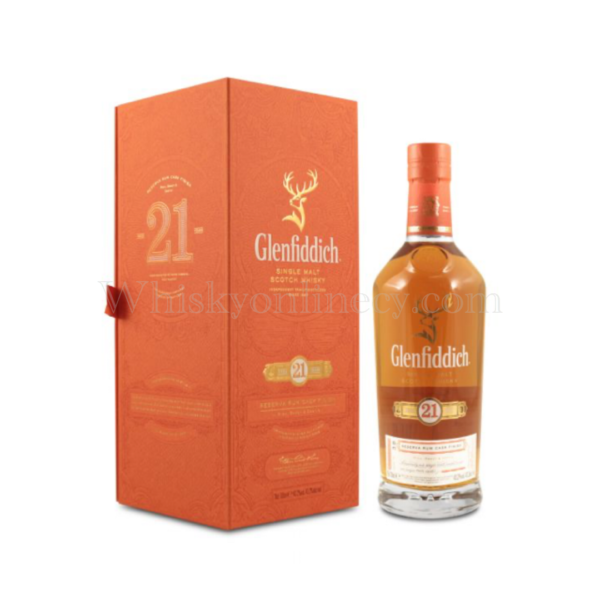 Glenfiddich 21 Year Old Reserva Rum Cask Finish (70cl, 40%)
This exceptional Glenfiddich 21 Year Old Single Malt Scotch Whisky is uniquely finished for up to four months in hand-selected Bourbon barrels that once contained rum from the Caribbean, infusing this rare whisky with a rich and indulgent toffee sweetness.
In stock
Compare
Description
Description
Tasting Note
Nose: Barley sugar, malt, dark brown sugar, orange peels, marmalade, manuka honey, chocolate, foam bananas.
Palate: Full, fruitcake, spices, buttery vanilla, malty. Oak.
Finish: Long, mochaccino, marmalade.